We have partnered with leading home technology brand Pura to create a new way for you to experience our luxury fragrances. Pura knows the power of good fragrance, so it only seemed fitting that we teamed up to create a new smart way to access our high-end clean home vegan scents with complete, effortless control. With the Pura App you can customize our fragrances on demand, change between scents and create the perfect automated ambience for every room on any occasion, all from your mobile device.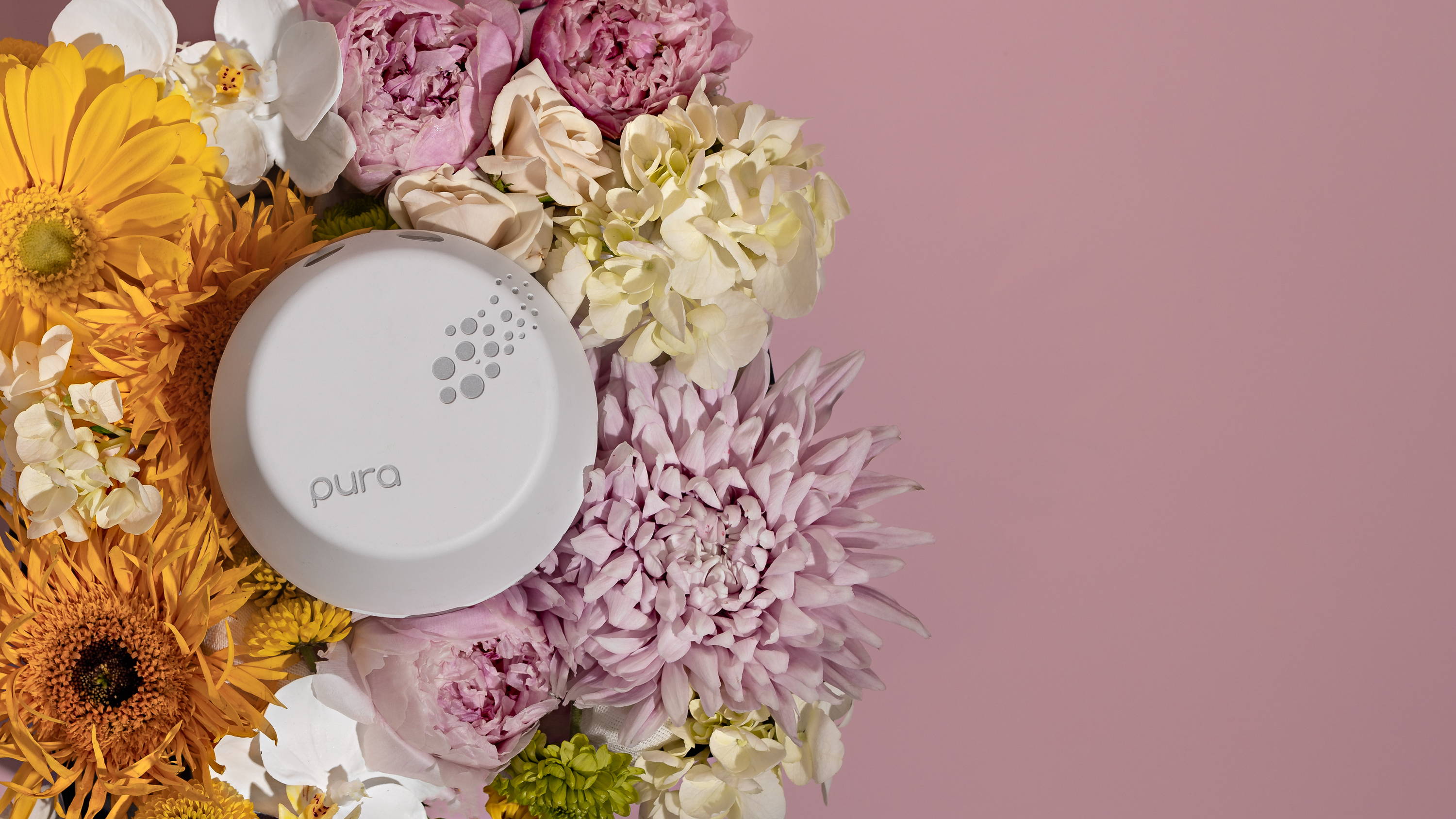 It's like sending a bunch of flowers only much much better
"I wanted to breathe new life into your home with explosions of fresh-cut flowers to match your home mood. Floral Street fragrances deliver a luxury experience to work within every room. Designed to enliven your space and elevate your mood. Bloom, wherever you are." Michelle Feeney, Floral Street Founder.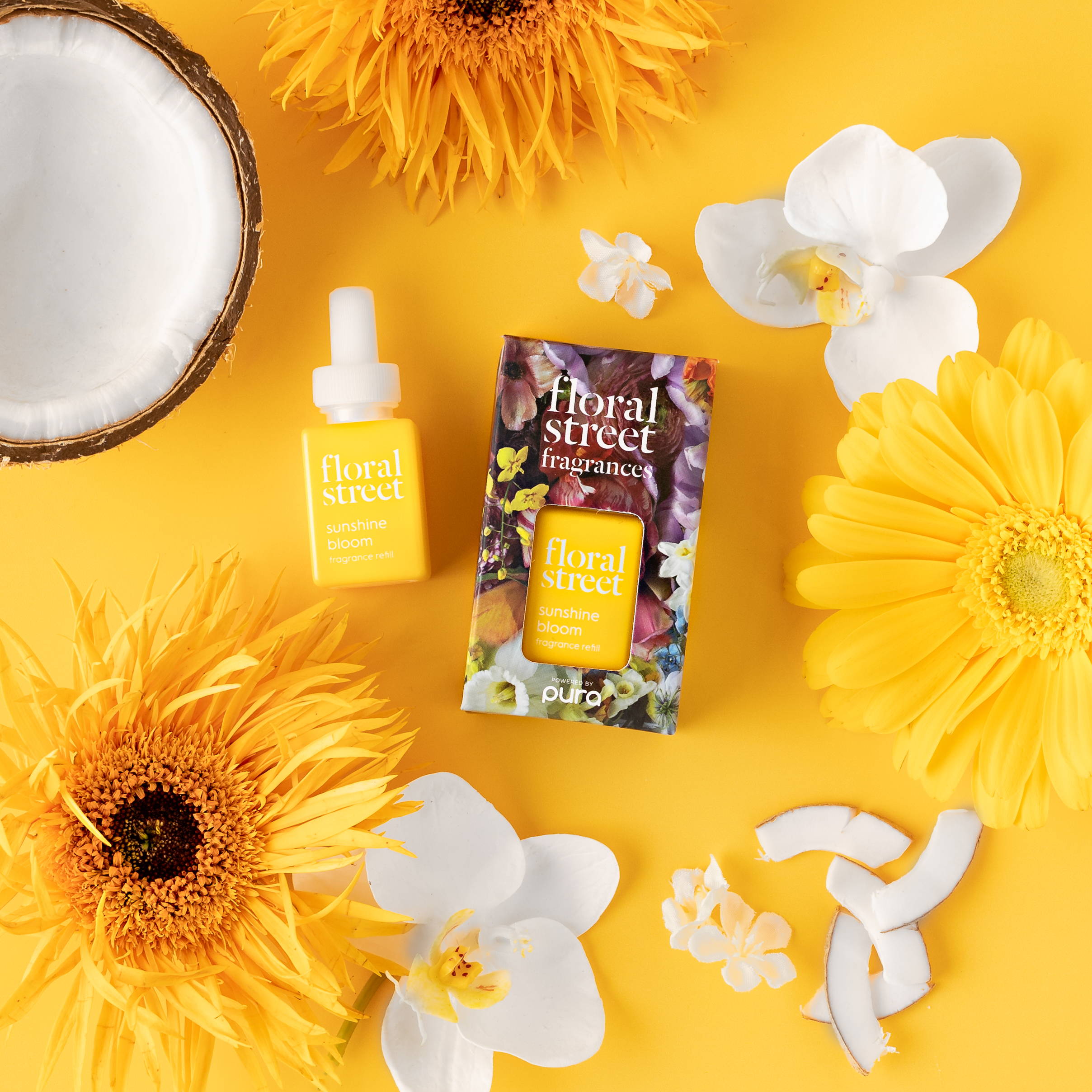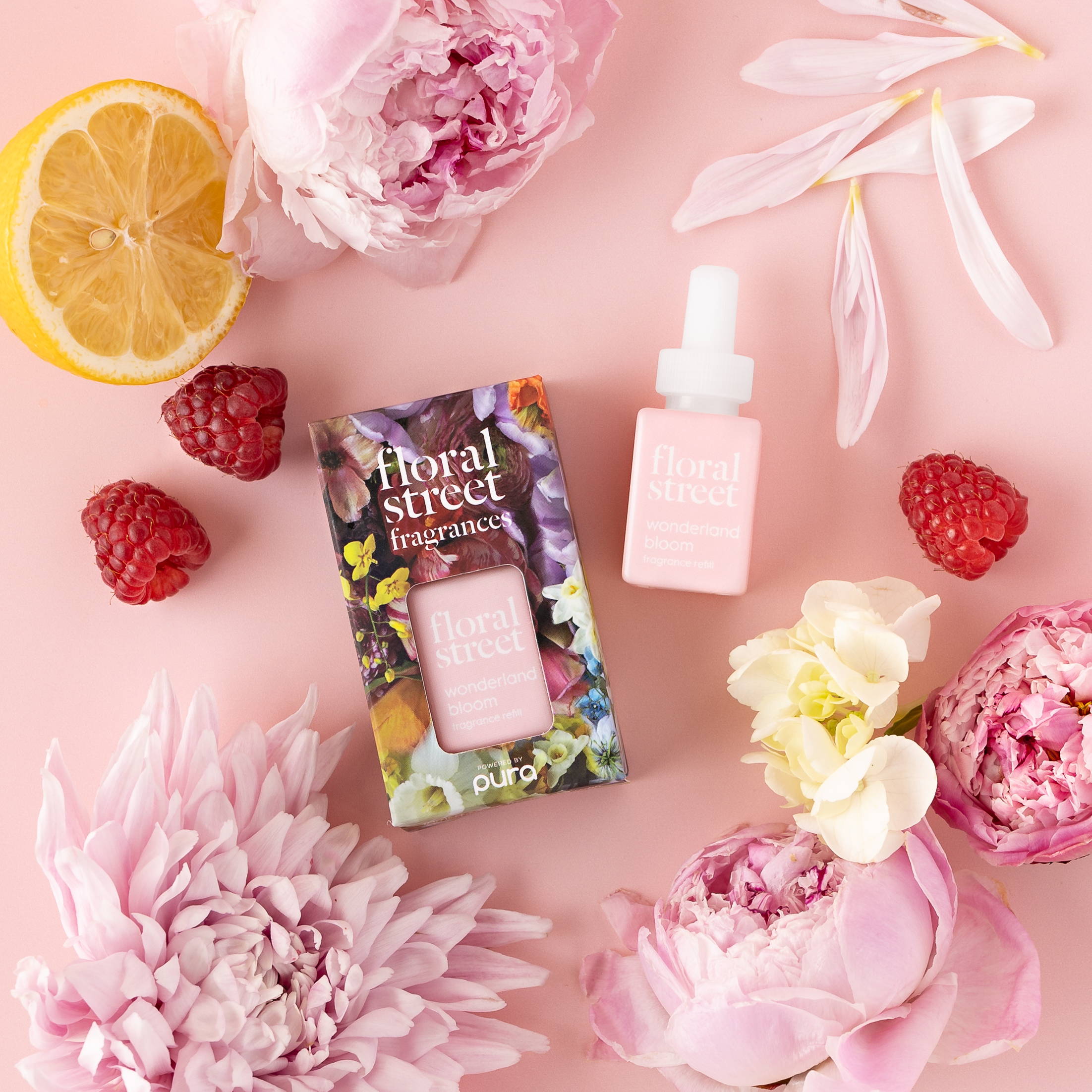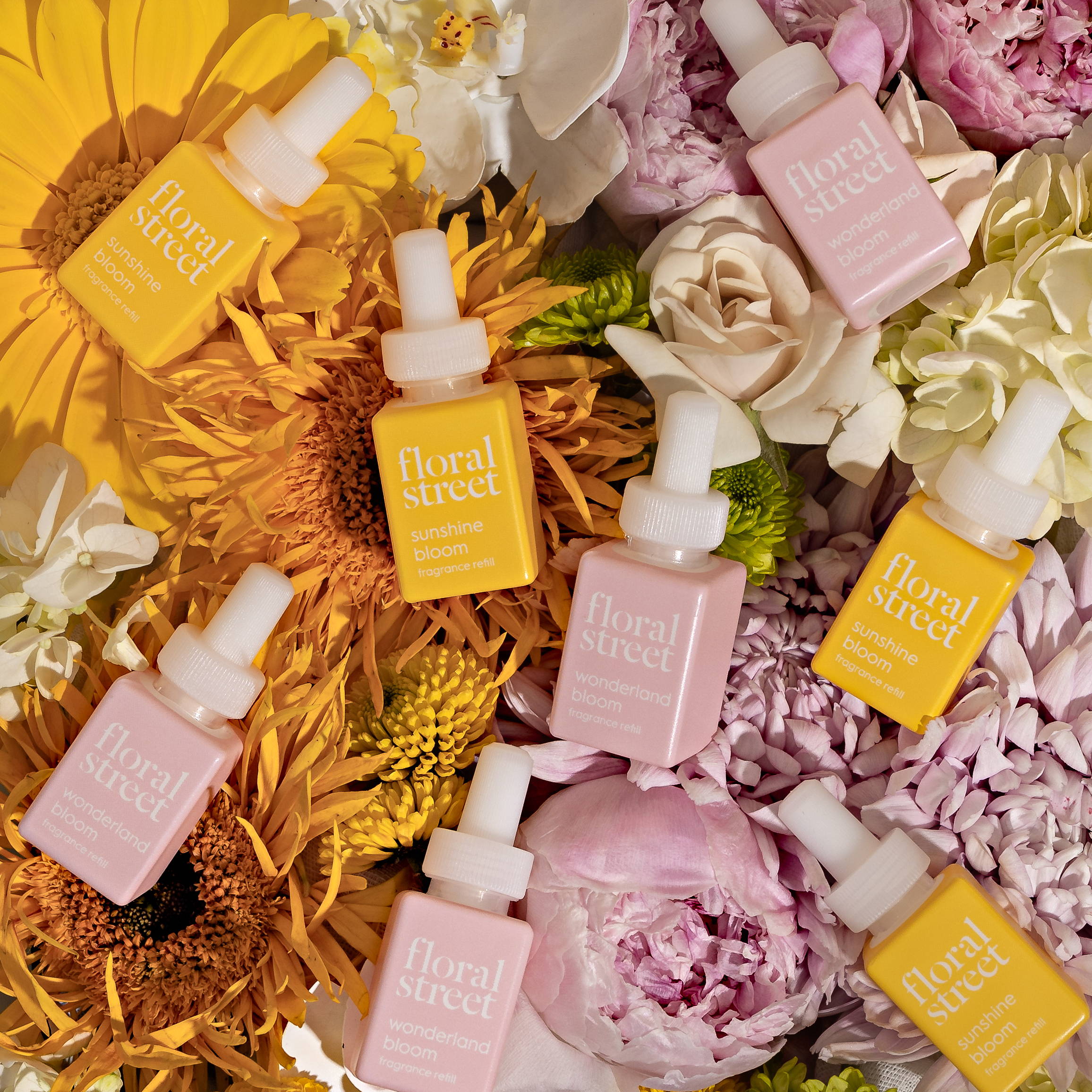 Floral Street Fragrance Tips
Customize your scent schedule. Program your device in the kitchen to uplift you with the fragrance as you start the day. Or even set your entryway device to greet you with a welcoming scent when you return home.
Enjoy moods on demand. Swap between scents throughout the day to create the perfect mood. Motivate in the morning with Wonderland Bloom and relax at night with Sunshine Bloom.
Be a smart host. During your at home event, control the scent and fragrance intensity in the room to give guests an energizing boost or a cue to wind down-all from the ease of your phone.
Tricks for your Pura device
Each device holds two fragrances, they can be the same or different! The magnetic lid easily removes to replace fragrances - to clean, simply use a damp towel.
Utilize the smart nightlight, so you can choose ambient light sensing and any color! You can independently control this and your fragrances from the PURA App.
Your Floral Street Pura fragrances will last 15-21 days on a medium scent intensity. And all vials are recyclable! But don't forget to remove the wick before.
---